Concrete contractors Dallas TX
Among the best concrete companies of Dallas

WHERE IS A CONCRETE FLOOR ?
Kitchen:
No other room gets as much use as the kitchen, so it needs to have the most durable flooring surface possible. Concrete can withstand the foot traffic and elements that kitchen floor surfaces are exposed to, while also bringing endless design options to the table. Plus, there aren't any joints or grout lines to trap dirt or spills, so clean-up is a breeze.
Entry, Foyer, Mudroom:
Make a great first impression with a stylish entry, foyer or mudroom decorative floor. Concrete's easy care, ability to handle heavy foot traffic and resist staining make it the perfect choice for busy areas where dirt, mud and water might get tracked in.
Bathroom:
When deciding on flooring for a bathroom, you want something that is stylish, durable, resistant to moisture and spills, as well as low maintenance. Concrete checks all of those features. Radiant heating can also be installed to keep the floor comfortable for bare feet.
Concrete is an exceptionally good choice for basement flooring due to its moisture resistance in these areas that are typically subject to ground moisture and possible flooding. With concrete, you can avoid mold and mildew problems and having to pull up and replace damp carpet or damaged wood flooring. Add a fun feature of hopscotch or shuffleboard into the design.
Garage:
With many garages being used as extensions of living space, why not make them as attractive as the rest of the home. Looks can range from sealed or polished basic gray to more complex color combinations. Add colored flecks for a terrazzo look or a custom design with brightly colored epoxy coatings.
Commercial:
Our Dallas Concret combines durability for heavy use, high-traffic areas with endless customization options. These two factors combine to make it a perfect choice for retail stores, restaurants and bars, offices, churches, schools, medical institutions, and industrial buildings, making it possible to incorporate your company logo, colors or theme right into the floor.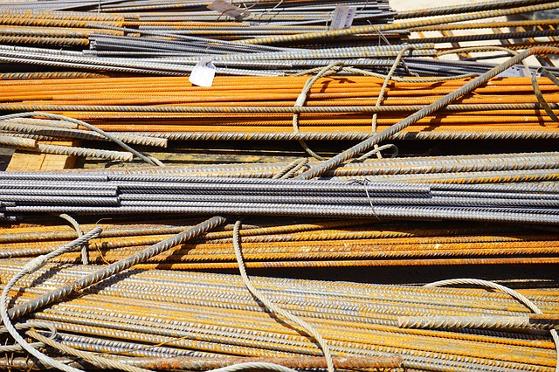 As a Dallas Concrete Company, what we are, what we do :
We , concrete companies in Dallas TX, believe we provide the most comprehensive concrete construction projects in Dallas . Whether it be domestic concrete drives, pool borders or large car parks, we can do it. With both precision and speed, we aim to be your preferred concrete contractors. As an experienced concrete contractor , we can meet the needs of all our customers and offer them complete concrete services. Here are some of the concrete structures that we can design, build or renovate in Dallas and the surroundings of Dallas:
- driveways, side walks and aisles
- garage slabs
- interior concrete floors
- concrete steps and retaining walls
- outdoor kitchens
- stamped concrete patios
- outdoor living spaces
- and any concrete repair and resurfacing
What Are The Qualities You look for in a Good Concrete Contractor?
Choosing a good company among the concrete companies Dallas TXrequires some research work. You can't hire the first contractor you come across and hope they are going to do a great job. Nonetheless, you can start your research online, or through your Dallas friends and relations, in order to come up with a list of potential contractors to hire. Next, you need to check their background and work experience, as well as a few other factors that are going to influence your decision.
The first thing to check is the amount of time these concrete contractors have been into business. Several years of experience in Dallas can be the guarantee of high quality work. As this is a fairly competitive industry, players that manage to survive for years are probably doing something good. This doesn't mean that a newcomer would do a lousy job. However, if you want to be on the safe side, you should pick someone with a minimum of five years of experience. This is how you reduce the risk of failure.
The insurance coverage is another very important detail to check. You have to make sure that your assets are going to be protected no matter what. A good concrete contractor would have at least general liability coverage. Don't take their word for granted, but rather contact their insurance company to see if they've been telling the truth about their insurance coverage.
The easiest way to check whether the Dallas cement contractors are as good as they claim, is by asking for references. Their former or current Dallas clients are the best people to contact and ask for details about their professionalism and their punctuality.
Before hiring anyone, you should ask for some proof of their work. Many contractors are happy to provide you with photos of their completed Dallas area projects , and maybe you invite to see them with your very eyes. This is a good idea, as you will be able to assess the quality of their work by yourself, in order to make the best choice.
© Copyright Concrete contractors Dallas TX